TRANSCRIPTION SERVICE
Professional transcription service from Intelligent Verbatim.
Documents are transcribed "intelligent verbatim" or to client's request, in any audio format.
Intelligent Verbatim guarantees a 98% or higher rate of accuracy with decent to good audio quality.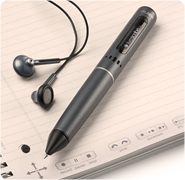 Use Intelligent Verbatim's transcription service to transcribe:
• Disciplinary hearings, etc
• Thesis interviews
• Focus Groups
• Teleconferences
• Podcasts
• Thesis interviews
• Civil and criminal procedures
• Medico-legal reports, drug trials, etc.
• Meetings
• Forensic hearings
• Security/Police audio
• Name it, we've transcribed it.
We can also provide an accurate transcript of your important function.